---
We would like to offer you a warm welcome to our page!Located in the charming little village of Cheddar, Somerset.Here at Fat Sheep Embroidery, we provide our customers with customised embroidery, branding and printing services that are so good, they'll make you feel better than a sheep in a wool sweater!Our team of embroidery experts will work closely with you to create custom designs that are as unique and fun as you are.Whether you want your company's logo on a tote bag, or colourful pink printed t-shirts for a hen do, we've got you covered! So come on over and let's create something wool-tastically fantastic together!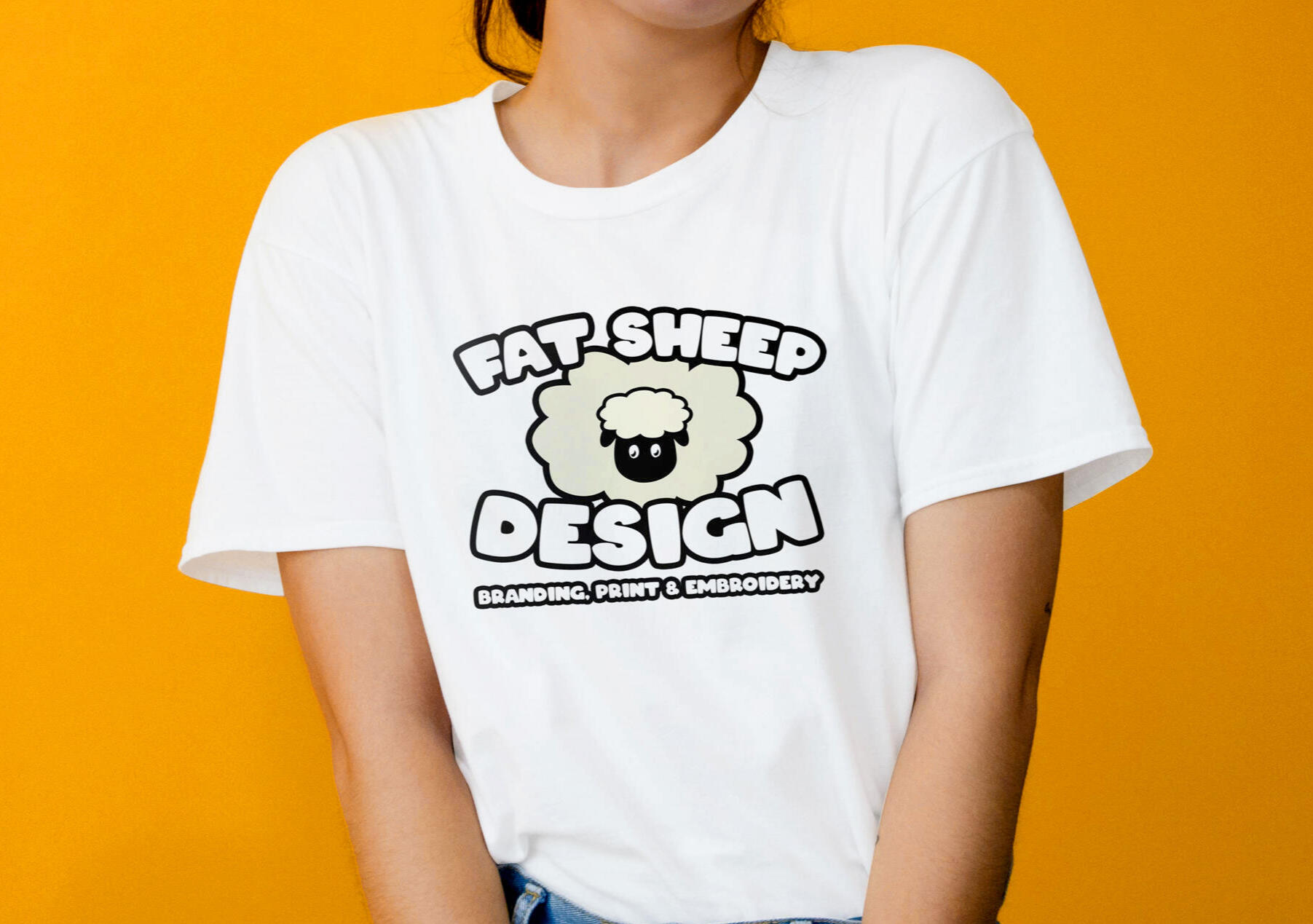 What can we do for you?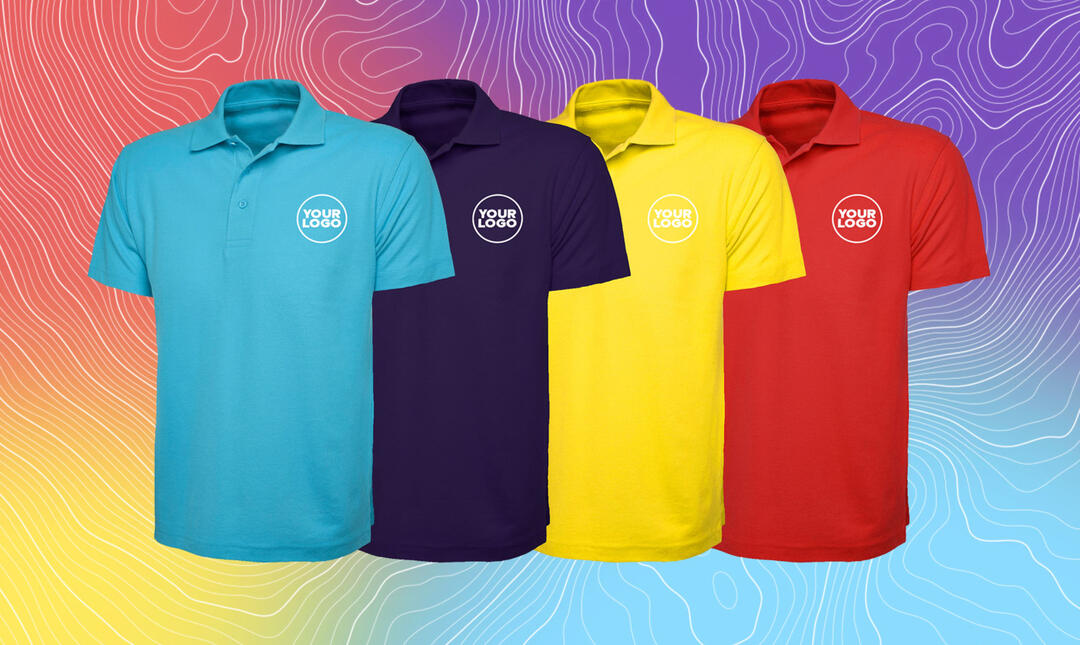 We specialise in offering a wide range of custom print options to help you personalise your garments and bring your creative visions to life.
Whether you're looking to promote a business or bustling community event, or even create unique promotional items to give away to your loyal customers... We've got you covered every step of the way.Bring your designs to life with our vinyl printing process, which involves cutting your design from premium quality vinyl sheets, and applying them to your garments.
This results in a crisp and professional finish that's truly hard to beat.With a large selection of vinyl colours and finishes available, including matte, gloss, metallic, and more - You can achieve the exact look you desire.Or maybe you want to show off your design in stunning supreme quality with our cutting-edge transfer printing service.
---
Embroidery
Our in-house team of talented embroidery experts ensure impeccable craftsmanship and attention to detail. With our custom design services, we'll bring your vision to life.
Choose from a wide selection of high-quality garments suitable for embroidery, including polo shirts, dress shirts, hoodies, and caps.We offer a large variety of different sizes, colours, and styles to suit your unique preferences and requirements. Please note that custom logo digitisation for embroidery is available at an initial setup fee of £15 + VAT.Whether you're outfitting a sports team, planning a corporate event, or launching a promotional campaign, we have the capacity to handle bulk orders and special projects. Contact Fat Sheep today to discuss your embroidery needs and create personalized garments that make a lasting impression.Discuss your embroidery needs with Fat Sheep today, and let our expert team create great-looking designs for your business/brand identity.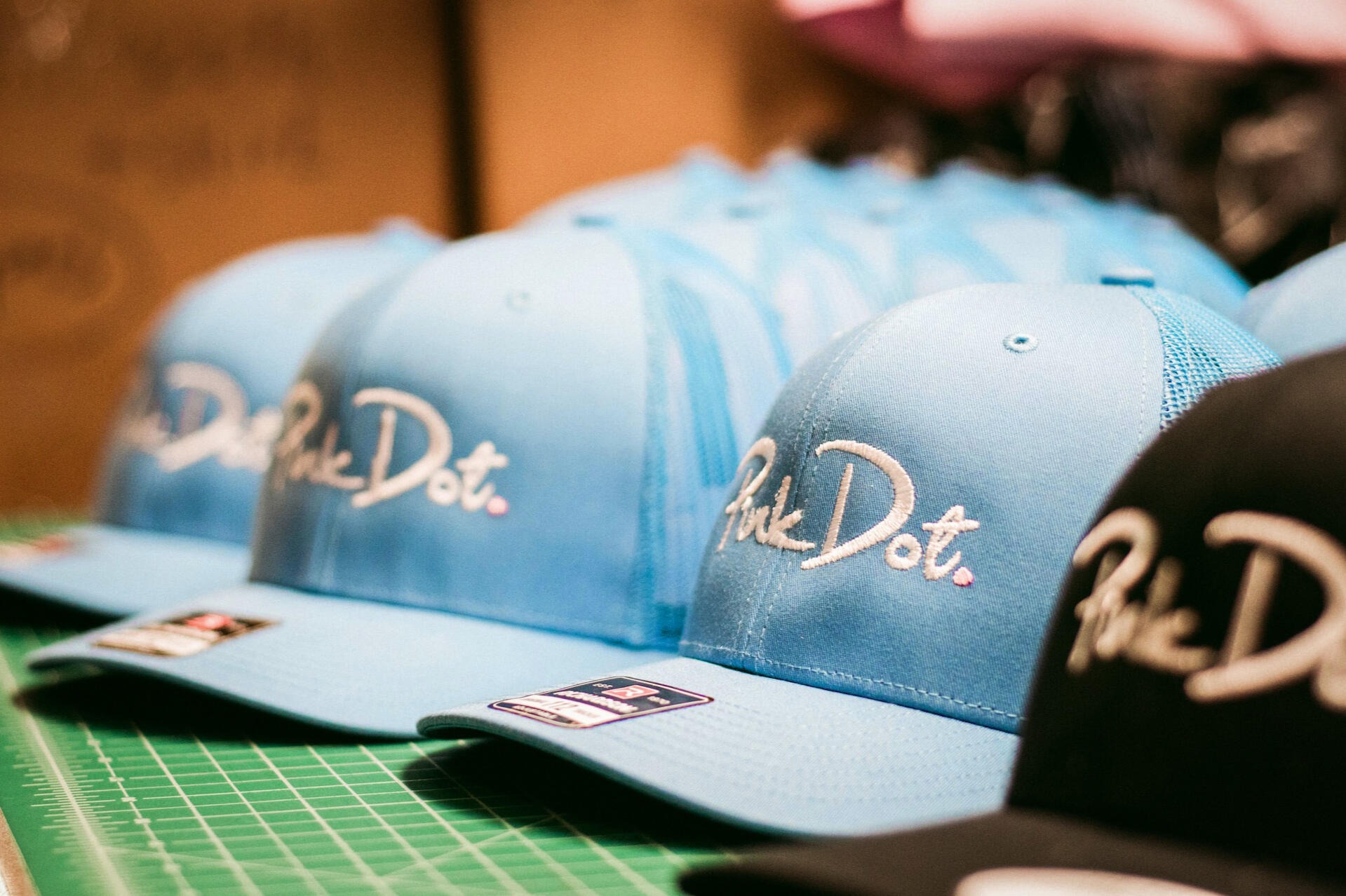 ---
Branding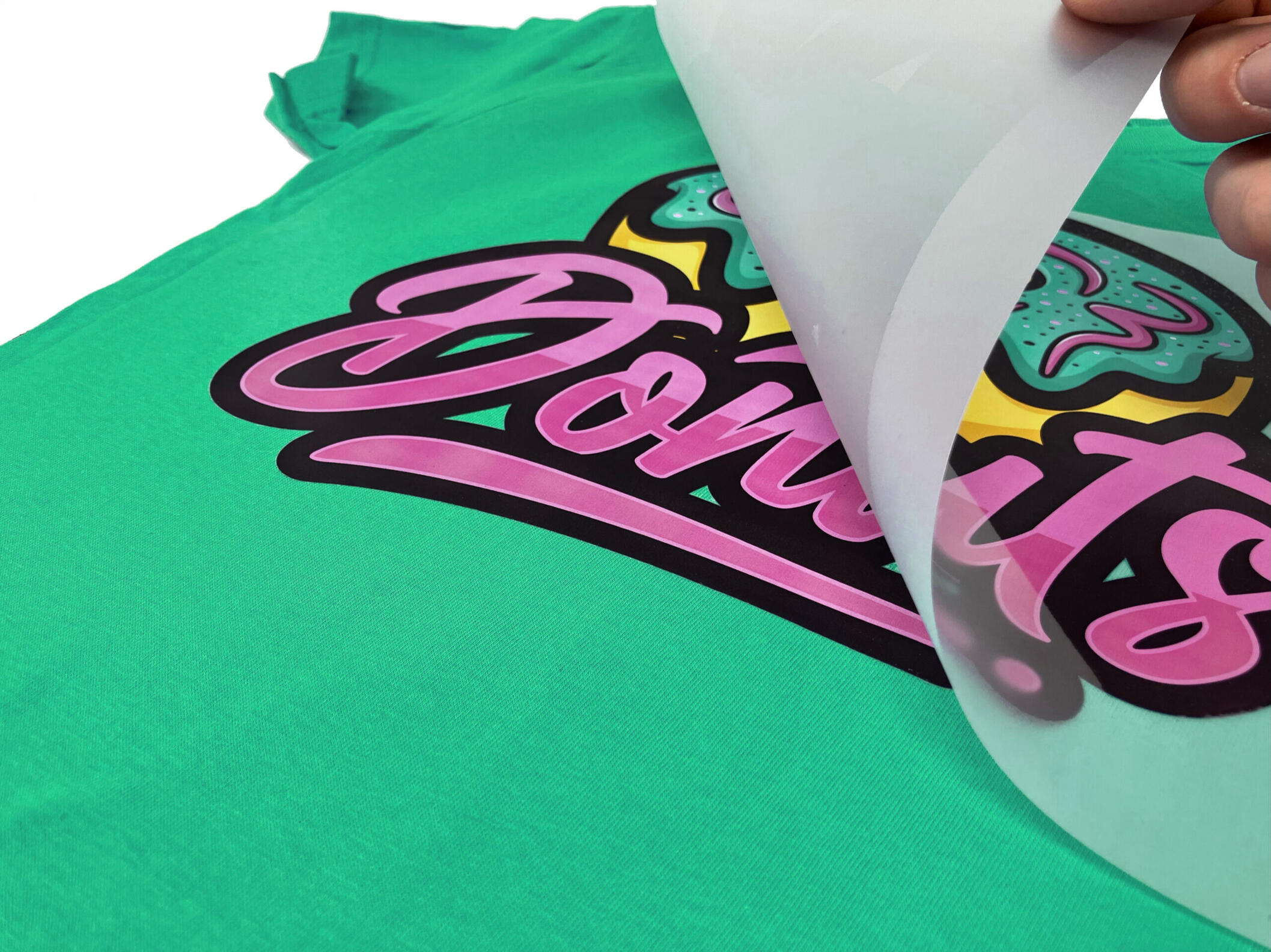 We can also create promotional materials for you or your business. From captivating posters and informative brochures to versatile gazebos and banners, we offer tailored branding solutions to effectively communicate your brand message to everyone who sees it.With our custom design services, we collaborate closely with you to create visually striking and cohesive designs that reflect your brand identity. Using state-of-the-art printing technology and premium materials, we ensure high-quality production and meticulous attention to detail. Our goal is to deliver stunning visuals that captivate your audience and reinforce your brand's image and messaging.At Fat Sheep, we understand that every business has their own unique requirements.
Our customised solutions cater to your specific needs, whether it's custom sizes, materials, or design elements. With a focus on brand consistency, we ensure that all your branding materials maintain a cohesive visual theme and colour palette.
---
---
What items do we stock?
At Fat Sheep, we work closely with our stockists to provide our customers with a gigantic range of over 6000 products!
Whether you need 100 technical sports T-Shirts for a significant charity event or 8 fluffy Sherpa Jackets embellished for a cold night shift, we have you covered every step of the way...Browse below to capture just a few of the many thousand stock products we currently offer:

Pricing & Sizing
Take a look at our sizing and price list for print and embroidery services: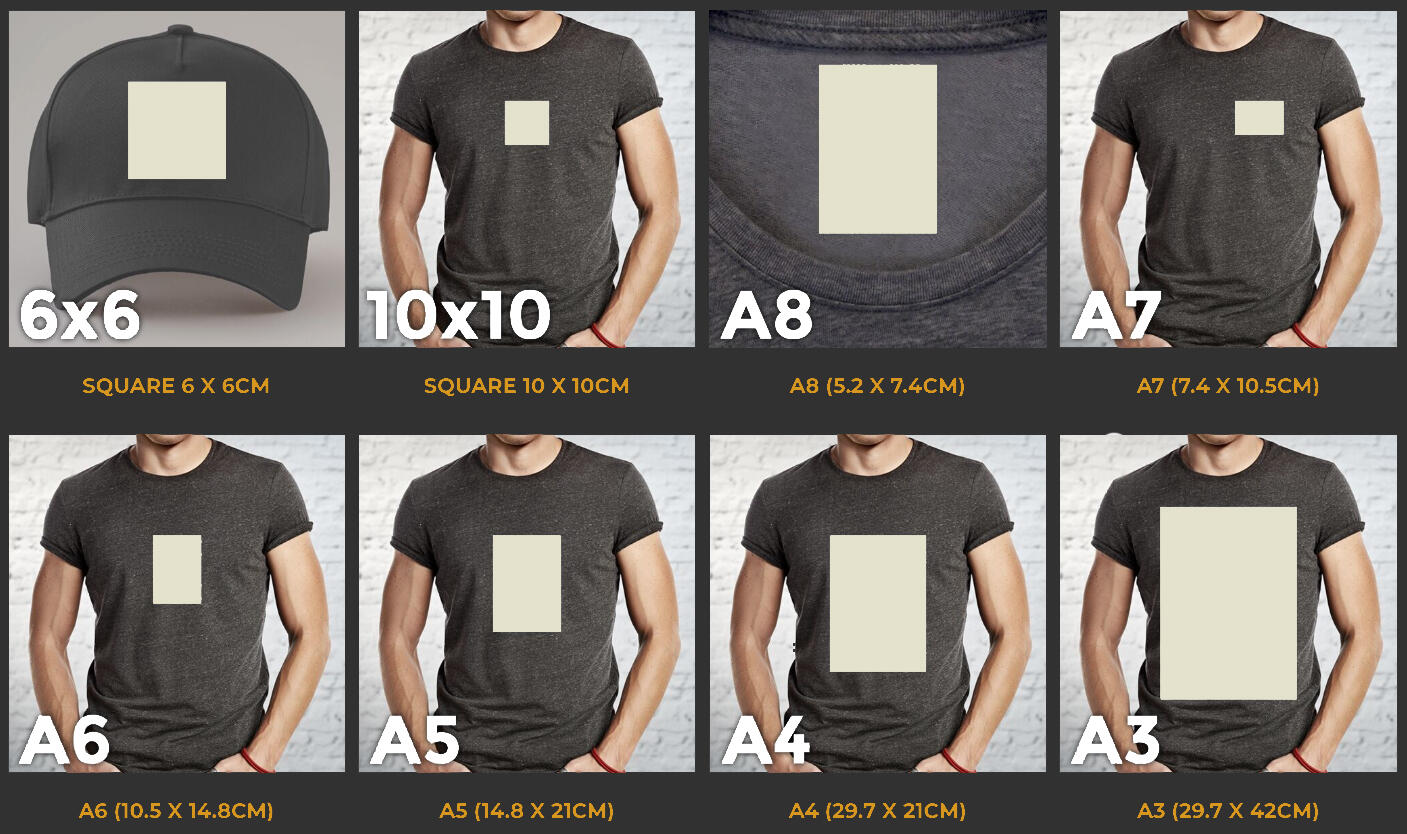 Contact Us
Fill out the form below and a member of our sales team will get back to you within 48 hours.
As a key step, kindly prepare logos in vector or high-quality PNG/JPEG format. This facilitates a smoother process when we reach out following your initial enquiry.Please write down your desired locations of print/embroidery (For assistance, please see the image below.) Be sure to include any additional information that may be crucial for the fulfilment of your order.Typically our lead time for orders is 2 weeks from your invoice payment and/or final artwork approval. Lead time for fully bespoke cut-and-sew garments is 6-8 weeks from payment recieval..It is important to note that by providing your items for print/embroidery, you take the risk of damage to the unapproved garments. We highly recommend placing your garment order directly with us for the best results possible.